Here at Mele Printing we use paper made from 10% post consumer waste biproducts, recycle all excess paper from print jobs and print with soy (lin seed oil) based inks. We also recycled all of the aluminum used to make our plates for offset printing. All of our paper warehouses have established an initiative to plant more trees per year than harvested since 2004.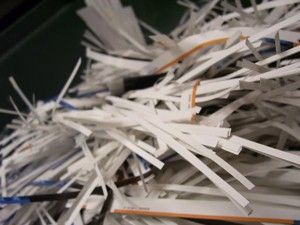 EARTH saving printing. RECYCLE paper excess and processed chemicals. Be RESPONSIBLE for using earth safe inks and chemicals. GIVE BACK to organizations and communities that support a smaller carbon footprint.
Papers qualifying as "recyclable" have no attachments which prevent them from being entered into conventional recycling programs. Paper can only be marked as recyclable if collected, separated or recovered from the solid waste stream for the reuse in the manufacturing of other products in an established recycling program.

LABELS & LOGOS
The Federal Trade Commission's Environmental Marketing Guidelines require marketers to qualify whether a product or package is recycled content. The "chasing arrows" symbol can be used without qualification only if the product or package is made entirely from recycled material and is commonly recyclable.
RECYCLED PAPER
Paper or products made with paper can contain post-consumer or pre-consumer recycled fiber or both. POST-CONSUMER WASTE (PCW) fiber is generated from consumer end products that have been separated or divided from the solid waste stream.
SOY INK
Soy Ink contains non-toxic soybean oil, the same oil which is used in cooking oils, dressings and thousands of other foos and beverages. The United Soybean Board and the National Soy Ink Information center states,"Using soy ink helps the nation's economy by providing a market for a domestic crop while diminishing dependence on foreign resources such as petroleum oil." Soy inks also create rich, vivid colors.